| | |
| --- | --- |
| Length: | 0 cm |
| Diameter: | 0 cm |
| Ring: | 0 cm |
| Country of origin: | Dominikánská republika |
Cigars
Our company   "M&L Cigars Tamboril"   manufactures and sells cigars and is based in the   Dominican republic. We import handmade cigars directly from our factory and our manufactures to the  Czech republic.
Sales of cigars
Our aim is to ensure a high level of services .  "M&L Cigars Tamboril"  are sold exclusively in France, Spain and truth our webside. Our cigar are also smoked by the president of the Dominican republic.
Imported Cigars  "M&L Cigars Tamboril"  are available throught the Czech republic website.  Cigars  Don Rogue,  Habano Nuňez , Porto Riko, Don Patico, Diablo, Matador, Gitanos a Mini cigarillo can be orderd here.
 Why cigars "M&L Cigars Tamboril"
Rolls of tabacco made only by hand from natural tobacco.               
Protects the surface of the cigars wrapper, which protects them from drying out.
Cigars stored at a temperature of 18 - 19 °C at a humidity of  70 % to 75 % (preferably in a humidor).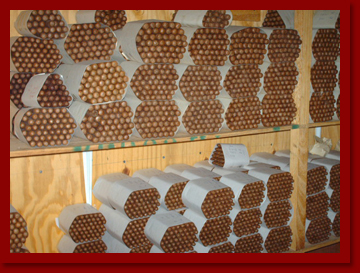 Kontakt
Vladimír Velehradský
Telefon: +420 732 754 108
E-mail: vl.veldsky@gmail.com
Nakupovat v našem obchodě mohou pouze zákazníci, kteří dosáhli 18-ti a více let.